Johnston County faces a critical School Bond Referendum Vote on November 6, 2018.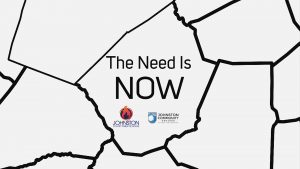 In order to pass this referendum, we will need all citizens of Johnston County to work together hand in hand. This bond will provide $61 million for Johnston County Public Schools and $15 million for Johnston Community College.
The county is expected to nearly double in population over the next 20 years, which means we need to continue to expand our educational infrastructure.
Johnston County Public Schools currently has an enrollment of more than 37,000 and remains the second fastest growing district in the state. Each year its student population increases by almost 700 students, and the passing of this bond will fund a new elementary schools and safety and security upgrades for all schools.
Johnston Community College serves more than 15,000 students and has significant infrastructure needs that will only grow over time. The college's portion of the bond will help pay for a new engineering building to house the college's growing engineering program.
A detailed explanation of the bond can be found in the accompanying video.
On November 6th remember to "Check It Twice" for the future of our children.